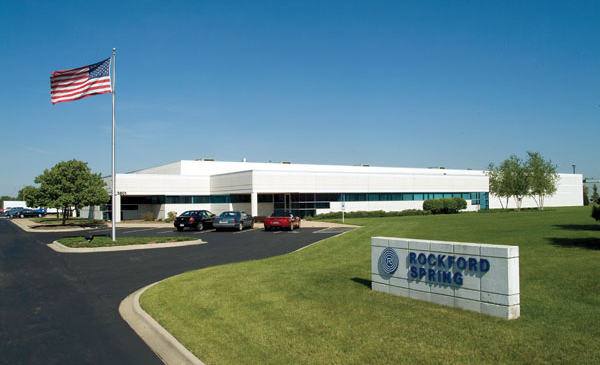 Rockford Spring's commitment to excellence and "never ending improvement" reflects in our state-of-the-art, temperature controlled facility. Constructed in 1994, our building is located on 12 acres of land and covers 140,000 square feet.
Rockford Spring's commitment reflects in our coiling equipment and manufacturing processes. Rockford Spring uses the most current coiling technology in spring manufacturing. We have recorded many "firsts" in the country to own such technology. Our design and process engineers continually develop innovative ways to streamline the manufacturing process. We have established an outstanding quality record in delivery, total cost, and quality with our customers.
Rockford Spring employs approximately 100 skilled employees. We strive to create an atmosphere of teamwork and encourage open communication between all levels of employees. Our employees are "the cream of the crop" and share in our philosophy of "never ending improvement".
We have a lot to offer our customers; we are definitely not just "another" spring company and, best of all, we are "easy to do business with".